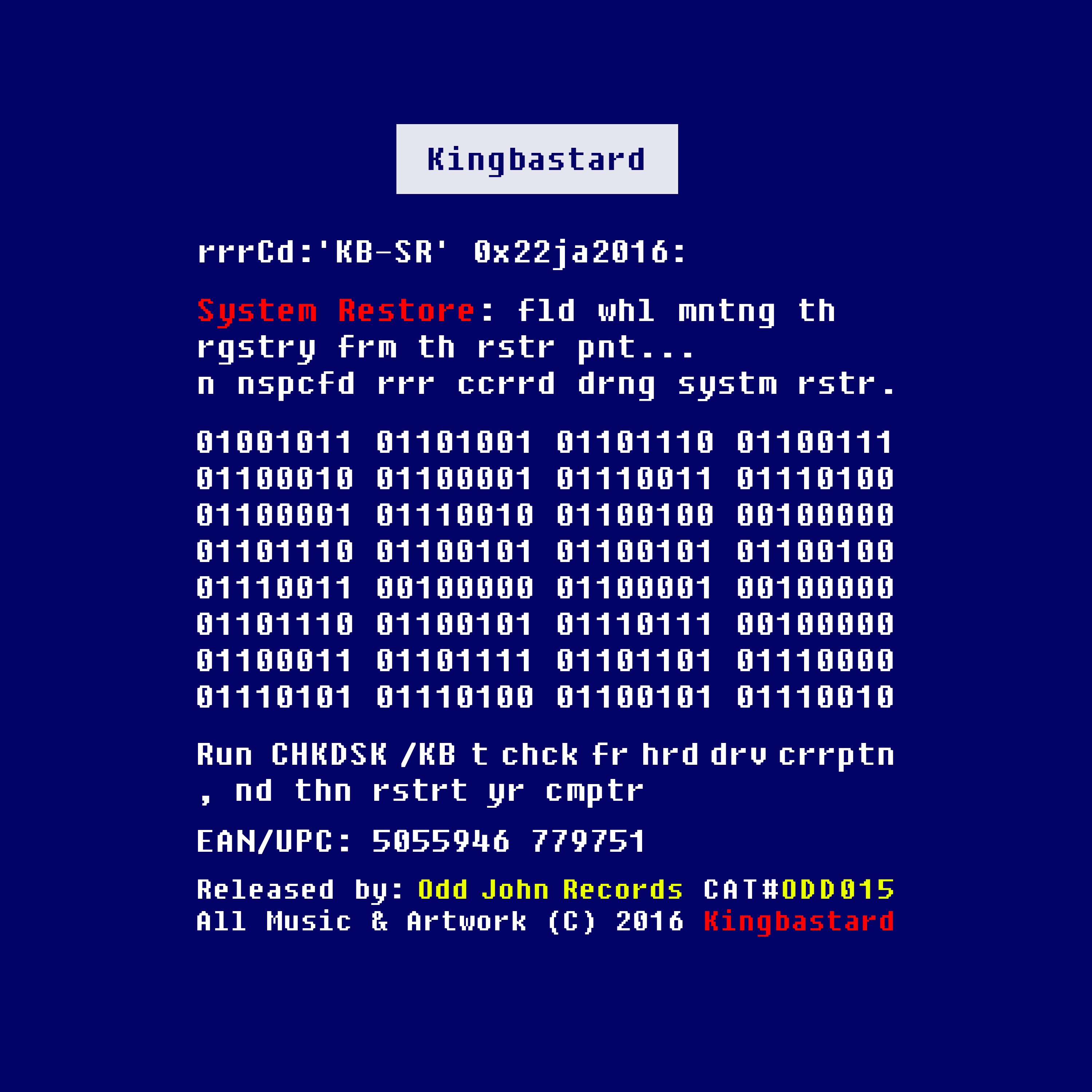 https://soundcloud.com/odd-john-records/sets/kingbastard-system-restore
"Ingenious, raw, quick-fire-eclectic-electro-glitch, from the King of Bastards!" (Odd John Records)
'System Restore': the new album from Kingbastard. Released by Odd John Records on the 22nd of January 2016.
Digital Album available from the Odd John Records Bandcamp and across all good digital retailers. 
Limited Edition CD available exclusively from kingbastardmusic.com
[rstrui.exe]
Broken Windows 
Through which no lights stream 
Shattered system 
Battered machine. 
The bubble's burst 
A painful blister 
Old Memory 
A distant Vista. 
A nervous system 
Cannot be ignored 
Neither can it be 
Restored...
System Restore works best as a 'gapless' album. 
Streaming via this site does not fully represent the true quality of the material or the gapless running order.
Credits:
Music & Artwork by KINGBASTARD 
Released by: Odd John Records 
Distributed by: The state51 Conspiracy Ltd 
CAT No: ODD015 
All Music & Artwork © 2016 KINGBASTARD