My New Album 'Flashback Blues' is set for release on Monday 4th August on Odd John Records.
I am now taking orders for the Flashback Blues (Limited Edition CD).
It is available for purchase at the introductory price of £10, exclusively @ chrisweeksmusic.com where you can also listen to the album & see photos of the CD. (The digital version of the album + bonus track, in your choice of format, are included with every purchase of the CD). The digital version will be available from Monday 4th August @ chrisweeksmusic.com for the introductory price of £5. Also, from Monday, Flashback Blues will be available across all good digital download sites, including Bleep/iTunes/Amazon/Spotify/Juno/Beatport & many more… Orders for the CD over this weekend will be sent out first thing Monday morning. I hope you take the time to check it out.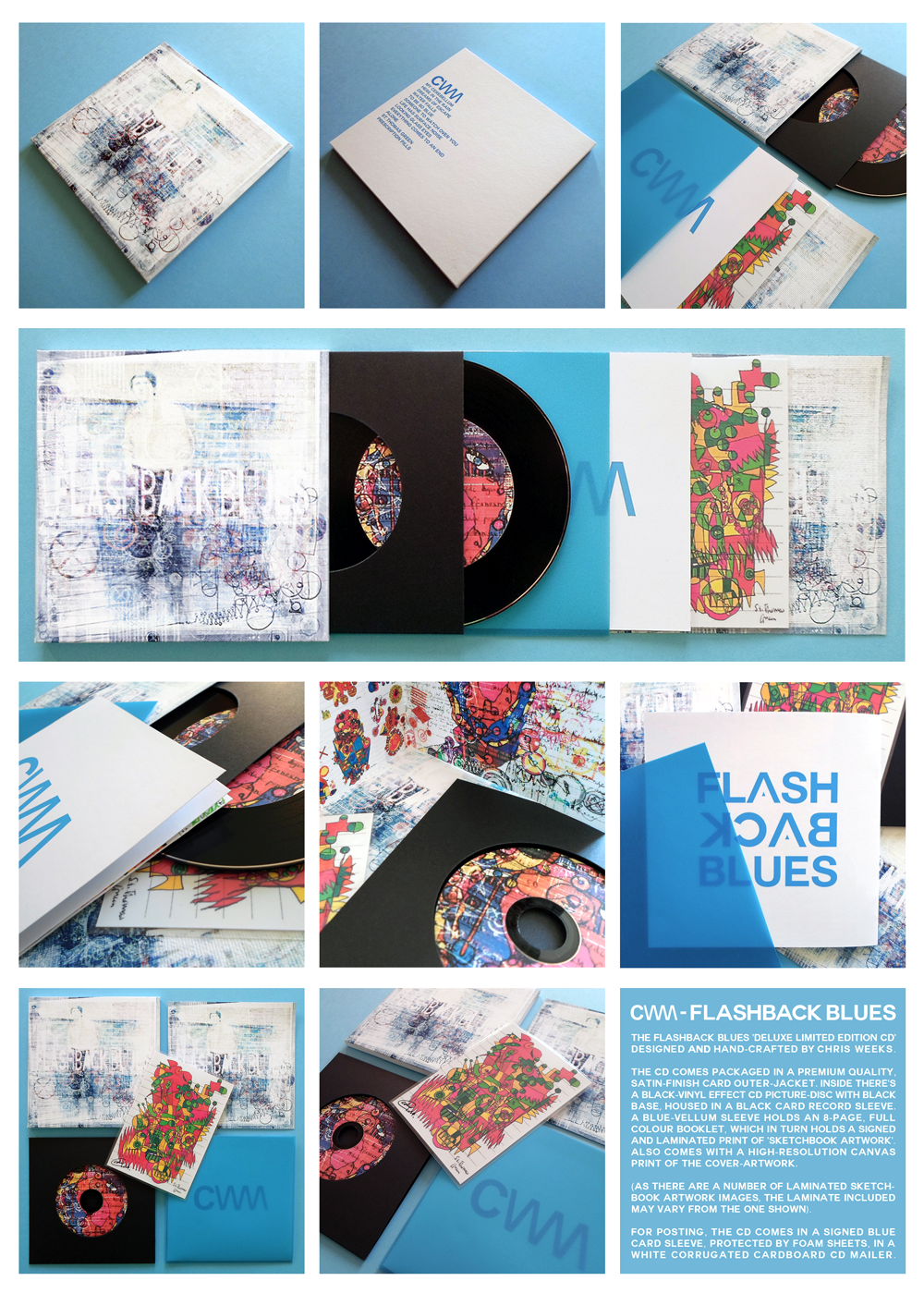 The CD comes packaged in a premium quality, satin-finish card outer-jacket. Inside there's a black-vinyl effect CD picture-disc with black base, housed in a black card record sleeve. A blue-vellum sleeve holds an 8-page, full colour booklet, which in turn holds a signed & laminated print of 'sketchbook artwork'. Also comes with a high-resolution canvas print of the cover-artwork.
(As there are a number of laminated sketchbook artwork images, the laminate included may vary from the one shown)

For posting, the CD comes in a signed blue card sleeve, protected by foam sheets, in a white corrugated cardboard CD mailer.

Postage Costs via Royal Mail:
UK - £1 | EUR - £3 | USA & everywhere else - £4 

Includes unlimited streaming of Flashback Blues via the free Bandcamp app, plus high-quality download in MP3, FLAC and more.